What do NASCAR fans REALLY want?
We're 15 Cup Series races into the 2019 season and the online hate for NASCAR is running rampant.  Actually, the argument could be made that it never went away. Prior to the first race at Daytona, fans were already crapping all over the new rules package before even seeing it run. And they've been bitching about a variety of things ever since, namely the sport itself.
Unfortunately, social media allows anyone with a keyboard to trash just about anything or anyone, without fear of consequence. And so it was the excessive pessimism and backlash for NASCAR that sparked a dialogue for us about the fans and what their intentions are with such cynical comments.  It's a well-known fact that negativity spreads like cancer. So, if you think about it, it's like these fans are helping to kill the sport while simultaneously complaining that it's dying.
We researched what people have been saying as we tried to answer the question: What do NASCAR fans really want?
Here are our observations.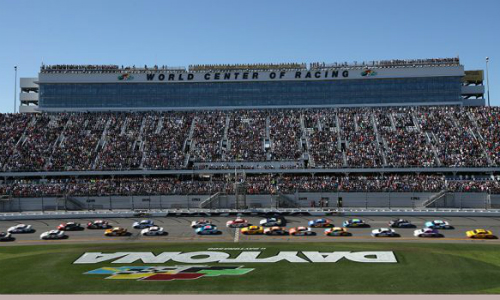 1. Without fail, every race produces an onslaught of comments concerning attendance. Even when it eclipses the year prior, or the weather has clearly been a deterrent, the backlash is the same. Commenters take pleasure in repeating it like a broken record while placing the blame squarely on NASCAR.  They ignore outside factors, such as the economy or that many people now work Sundays, which wasn't as prevalent a decade or two ago. The advent of the internet also has altered viewership, with fans knowing they can check race stats via their smartphones. Actually, there are a variety of reasons that have contributed to the decrease in numbers, but the one most conveniently overlooked is that the outpouring of negativity can deter newcomers to the sport.
The truth is, most sports are experiencing a downturn. Our research indicates that both MLB and NHL have declined in attendance and viewership, the NFL is down in attendance, and the NBA is down in viewership, according to 2018 statistics. IndyCar has just recently experienced a resurgence in viewership but thankfully never experienced the level of hate that NASCAR does.
As an example, Stewart Haas driver Clint Bowyer recently delved deeper into attendance for the Food City 500 at Bristol Motor Speedway and discovered hotels in the area were overcharging that weekend, with rates of $300+ even for low budget hotels.  Most fans can't afford such prices, especially with the very real possibility that the race would be held over that weekend due to inclement weather.
Fan Feedback: "Bowyer needs to concentrate on racing instead of playing detective". "NASCAR is making excuses again". And, "But it's like that ALL the time at EVERY track," despite that the Daytona 500 was sold out and the Pennzoil 400 at Las Vegas Motor Speedway was very close to it. The night race at Richmond also showed a half decent turnout.
Having been around racing for years now, we know how friendly the NASCAR community can be.  However, if we were new to the sport and were gathering information online, we probably would have changed our minds due to the overwhelming hostility.  So, to those "fans" that negatively comment on a regular basis (online or on air), you're not doing the sport any favours. You'll see what we mean as we go.
2. Fans were unhappy with conventional races, with criticisms such as: "There's no action until the end" and "It's too much like Formula One with the same car leading most of the race." There were also grumbles of the same few drivers always winning. So, NASCAR listened and created Stage Racing, breaking the race into 3 parts thereby guaranteeing 2 extra restarts to ramp up the excitement and force all drivers to race harder for points.
Fan Feedback – "Stop the stage racing." "It's the same group of drivers always winning". "Turn 'em loose and let 'em race like the old days." Not only does this ignore the original complaint, but it also overlooks that old school racing also produced just a handful of successful drivers. This accounts for why we all know and revere certain names – Petty, Allison, Yarborough, and Pearson, for example, but couldn't name an entire field from the 70s, 80s or 90s if our lives depended on it.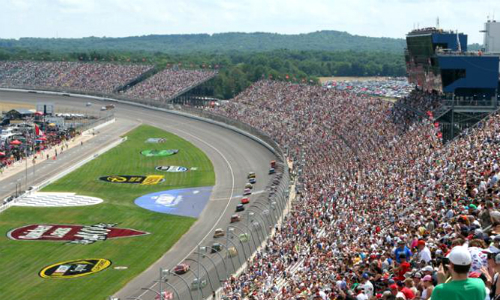 3. Fans claimed the cars were too uncontrollable in 2018 causing "too many wrecks and cautions". This year, the new rules package introduced bigger spoilers, a tapered spacer, and changes to the aeroducts, therefore creating more downforce.
Fan Feedback – "Bring back the wrecks, they were the most exciting part of a race." And, "They're no longer race cars, anyone could drive them!" Such a comment makes us wonder how the average fan would know what it's like to race a stock car.
4. Fans repeatedly voiced their displeasure with single file racing. The new rules package is delivering 2 and 3-wide racing, with plenty of passing and lead changes, not to mention a few unexpected wins so far.
Fan Feedback – "The races are boring and predictable." "Go back to the way it was or bring back actual stock cars."  By "stock cars" we're assuming this means back to a time when certain drivers cheated and always won (as has been documented), thereby creating the need for rules.
5. Which brings us to a favourite complaint – NASCAR is killing the sport with too many rules.
Fan Feedback – In a nutshell, rules are fine but only when they benefit a fan's favourite driver.  Conversely, the rules "suck" and "need to go" when a fan's favourite driver is penalized.
6. Fans begged for a change to the schedule and whined that Miami-Homestead was a lacklustre track for the final race. With help from Ben Kennedy, NASCAR responded with a major changeup to the schedule, creating new and innovative scenarios for 2020, such as a double-header at Pocono Raceway and a track change for the championship race. Plus, there are promises of more changes to come as soon as contracts to certain speedways are fulfilled. There is even talk of changing up the final track on an annual basis.
Fan Feedback – You guessed it, it's not enough. "Bring back North Wilkesboro and Rockingham." Seemingly these commenters missed the part about fulfilling contracts first, not to mention that restoring these tracks will require a lot of time and work before they can be used. It seems haters want results as instant as the 'Likes' on their comments.
7. Online hate is so overwhelming that 7-time champion Jimmie Johnson recently questioned what people got out of it.
Fan Feedback – Even MORE negativity toward NASCAR as well as backlash for Johnson's pursuits and achievements outside of his car.
It dawns on us as we listen to or read recurring comments calling for the "old days" that many of these same people push back against it, with disrespect for veterans in the broadcast booth and for the offspring of veterans such as Dale Earnhardt Jr, Austin Dillon, and Chase Elliott. To that point, hating on Elliott has become a 'thing'. If he doesn't win, its because he doesn't deserve to be there.  When he wins, haters say it's a fluke.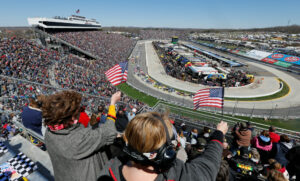 It's ironic that fans acknowledge the need to expand and reach new audiences in order to keep NASCAR alive, yet a core group seems unwilling to evolve by being inclusive of diverse drivers like Bubba Wallace and Daniel Suarez. Some of the online hate we've read is truly disgusting. We've also read complaints of the sport being "too corporate" these days with fans wanting more grassroots. But if someone like Darrel Waltrip says "Boogity, Boogity, Boogity," the complaint quickly changes to, "That's embarrassing and makes us look like a bunch of rednecks that haven't evolved with the sport".
One thing that definitely is not roots-related is social media. The ability to be an online troll has only been around a short while. But THAT clearly has been embraced, using it to smear the sport these fans claim to love.
For anyone truly paying attention, the contradiction is enough to make your head spin.  Even more confusing are the comments of no longer watching the sport because their favourite driver has retired.  If that's truly the case, they were never fans of the actual sport, they were fans of the driver.  Yet, somehow they remain engaged on all NASCAR related feeds and threads for the purpose of robbing true fans of their enthusiasm.
You don't see baseball or football changing their rules to make the fans happy. NASCAR is the only sport that actively listens to its fans and incorporates the changes they think people want to see. Sometimes it's a hit, sometimes it's a miss.  But even when it's a miss, they're willing to take another look and revise the rule or issue.  And yet, it never seems to be enough for people.
So, after all this research, what do NASCAR fans actually want?  It seems to us the answer is clear…  they want to bitch and complain.